Renting an Electric Bike vs. Buying an Electric Bike
Renting a bike can be a great way to add in a fun activity when you're on a trip. In addition, it can also be a convenient alternative to driving, replacing the need for a car. A hot new trend on the scene is the electric bike, or ebike for short. Want to know what the benefits of choosing an ebike rental over buying one are? Read on for that and more.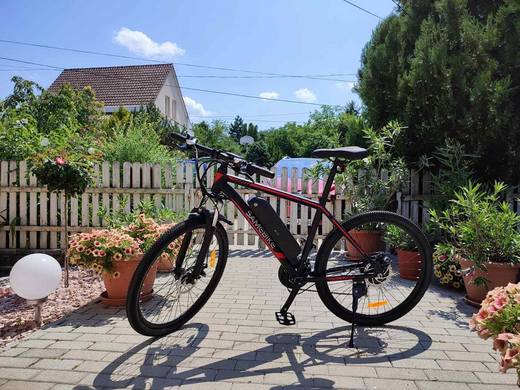 Why Rent an Ebike Instead of Buying One?
It's can be a huge commitment to buy an ebike. But that's where rentals come in! By renting you allow yourself the opportunity to try it out first and determine whether or not an ebike will be right for you. Here's how you can benefit from renting an ebike rather than buying one:
If you're not that experienced riding bikes or have never ride an ebike before, it'll be a better option to rent one first. This will help you get a feel for if you enjoy the ride, as well as work out different characteristics about the bike if you're considering buying, such as the height and seat position.
You get the chance to test out different ebikes over time. For example, you can take advantage of a daily rental and switch between bikes over a few days before you choose. With an ebike monthly rental, you'll get to experience riding the bike for longer and get more used to gear changes, the motor, and tire traction. This can help you determine what's the best bike for you.
It can be expensive to buy an ebike. Therefore, a rental will allow you to discover whether riding one is really an activity that you enjoy.
Ebike rental can help to add diversity to your exercise routine. It's always refreshing to try something new, and that's something that can come with trying out an ebike! Does your fitness have what it takes to maintain riding one? A bike rental will help you find out.
You can save money in comparison to the price of running a car. Ebikes are eco-friendly and protective of the environment, releasing fewer greenhouse emissions into the atmosphere. This means you can avoid expensive fuel costs that come with driving cars.
Things to Consider When Renting an Ebike
Before renting your ebike there are some important points you'll want to consider. Let's look at some of the main ones you'll want to bear in mind.
What's Required for Ebike Rentals
While most cities won't require you to hold a license to ride an ebike, there are some that may across the world. Therefore, no matter where you're traveling to it's always worth researching first to see if renting an ebike will be an option.
What you will likely need is to provide photographic ID along with payment made either by credit or debit card, or cash. In the majority of places where an ebike rental is available, you'll need to be 18 or older. But once again, laws regarding ebikes are location-dependent and in the United States ebikes can be rented for those aged 16 or 17 in most states.
Where to Find Ebikes When Traveling
Since ebikes are still a fairly new concept for transport, they're not always available in every bike rental shop in cities. When looking for an ebike rental near me, you're best checking online on bike-sharing sites. One example of a popular one to use for traveling is Spinlister, which offers ebikes too.
By choosing a rental ebike, you can explore not even just in the city, but outside it and into the countryside too!
Accessibility and Convenience of Ebikes
While they are heavier than a normal bike, Ebikes are easy and convenient to ride, getting you from point A to point B quickly. You simply put it into gear, activate the throttle, and kick-start the engine. Then go!
Once you've reached your destination, you can lower the kickstand, sit your bike upright, and bring it to a stand. You can then go and carry out whatever activities you wish while staying confident that your ebike is safe and secure to return to.
Cost of Ebike Rentals
How much your ebike rental costs is dependent upon factors such as what grade of bike it is. For example, a basic bike will cost you less than a premium one. If you pick one up from a bike rental shop or online from a site like Spinlister, the price can also vary. However, the general price range for an ebike will land somewhere between $10 and $65 for a single day of rental. For one hour, you can pay generally from $10 to $20 for those bought in-store, with many shops offering cheaper prices when renting for longer. Options generally include four-hour, all-day, 24-hour, and multiple rental days.
Ebikes are a little more costly than a normal bike to rent, and maintaining ebikes can come with additional costs, such as that required to power the battery. However, since you can cover more ground in less time and with more ease, ebikes are worth the additional cost!
Ebike Rentals vs Car Rentals
Car rentals are much are usually much more expensive than ebike rentals, typically ranging from $40 to $150 per day. In addition to the actual rental price, here are some other extra costs that you can expect to pay on top:


$15 to $30 in taxes and additional fees
$30 to $70 for younger renters aged 25 and below
Gas charges can be incurred if returns in some cases with a tank that's not full (at times costing two to three times more)
Rent Your Ebike Today
While conventional bikes are still more common, ebikes are rising in popularity and becoming more widely available. Here, we've shown you the benefits of renting an ebike over buying one. These include testing out the bike, getting a feel for what it's like, and if you think one's right for you! Use this as your guide if you're considering an ebike rental soon.
---